Monday, May 24, 2010
10:49 PM | Posted by Kim
I've been eyeballing and drooling over this jewelry organizer that my friend Kristel has from
Longstem Productions
for a few weeks now but I just can't justify $60 + $15 shipping for an organizer when I don't really have that much jewelry.
Well, the reason why I don't have that much jewelry is because I don't have a good organization system for them, and they get tangled and lost in the little pile that I do have. I really should have taken a before picture... but imagine a woven basket the size of a mixing bowl and a pile of jewelry (necklaces, bracelets, and earrings) all thrown in together in a jumbled mess. Yup, that was my jewelry pile. Kinda' hard to believe that I organize my makeup by brand and color family and yet my jewelry is a mess.
Anyhoot, being the cheapy person that I am, I aimed to make my own organizer that was functional for me, and the below is what I made!!
Total Cost: just under $12... all supplies from Wal-Mart
Total Time: about an hour
Other tools needed: just a hammer
Materials are:
- 11"x14" wooden frame - $5
- one sheet of plastic craft canvas (
click for example
) - $1.97 for 6 pack at Wal-Mart (I'd like to add that the size I bought at Wal-Mart fit the inside of the wooden frame perfectly.)
- picture hanging kit - $.97
- 2 packages of small mug hooks - $.97 each
- the photo below has wood screws that I didn't end up using
- skinny ribbon in your favorite color - $.49
First step was to remove the picture frame backing and the glass, since I didn't need any of it. I aligned the plastic canvas inside the frame and used ribbon to form "hinges" at the top and corners of the organizer. This is where the skinny ribbon is a must since you have to weave it through the canvas. The reason I wanted the canvas to be able to "swing" out when mounted on the wall is so that I can place studded earrings on the canvas and be able to swing it out to store it and remove it.
I used these "cup hooks" that you can find in the hardware section (they come in nickel, zinc, brass, and white) as the hooks to hang the jewelry. I placed them around the frame. The bottom ones are for necklaces. The lower side ones are for bracelets, and the top ones are for rings. I would hold the hook in place and gently hammer it into the frame and then I manually screwed the hooks in the rest of the way. It would probably have gone a lot faster if I simply used a drill.
Follow the instructions on the picture hanging kit and attach it to the back of the frame. I used the wiring in the kit as well as used ribbon to slightly cover it.
Add your jewelry and viola!!! I put it on the wall next to my very messy vanity. See, told ya' I really didn't have a lot of jewelry, but hopefully that'll change now! It would only cost me $7 more to make another organizer (frame and cup hooks)!!
And see how the plastic canvas swings out to access the back of it for studded earrings?
Hope you all enjoyed my little "how to make your own wall mount jewelry organizer." If you make your own, I would love to see/hear about any modifications you did to yours, etc!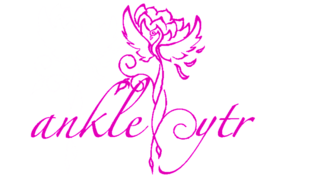 Favorite Shopping Places
Contact me & Disclaimer:
If you have questions and would like to email me, you can reach me at: info at kileng dot com
With the exception of most Lumiere Mineral Cosmetics products (I do their product photography for their website, but I do actually buy stuff from them too) and Kileng, LLC brushes (I own that company), all other cosmetics and products that I blog about have been purchased by me with my own funds unless otherwise noted.

Blogs I Follow
Cat Eye Liner Made Easy

1 day ago

La Chinata

1 year ago

What have I missed?

3 years ago

Not quite a photo...

4 years ago

silly silhouettes

4 years ago

Sun n' Clouds!

4 years ago

Updates

4 years ago

Labels
Alima
(1)
Aromaleigh
(2)
BE
(38)
BE Kit
(18)
BE News
(4)
Blue
(2)
brushes
(1)
Buxoms
(3)
Camellia Rose
(1)
Charts
(3)
China Glaze
(4)
codes
(10)
EDM
(3)
eggplant
(1)
ELF
(1)
EOTD
(40)
Everyday Minerals
(6)
eye liner
(1)
Foiling
(1)
Foundations
(3)
Fundraiser
(1)
Fyrinnae
(1)
Gray
(1)
Green
(1)
Hair
(1)
Halloween
(1)
Homemade Mixing Medium
(1)
Jar Size
(1)
Jars
(1)
Jewelry
(1)
L'Oreal
(1)
Lauress
(1)
Limited Edition
(5)
Lip Balm
(2)
Lumiere
(4)
Lumiere Cosmetics
(18)
MAC
(2)
MAD Minerals
(1)
Mascara
(2)
Milani
(1)
Nails
(8)
NYX
(1)
OPI
(1)
orange
(1)
Organization
(1)
Other Stuff
(11)
Our Rock Minerals
(1)
Palladio
(1)
Photography
(1)
Pure Luxe
(1)
Purple
(1)
QVC
(5)
Review
(1)
Sally Beauty
(5)
Sephora
(4)
She Space
(37)
Signature Minerals
(1)
Silk Naturals
(1)
Simply Naturals
(3)
Skincare
(1)
Storage
(3)
Swatches
(9)
Teal
(1)
Tokidoki
(2)
Ulta
(6)
Urban Decay
(3)
Valana Minerals
(3)
yellow
(1)